It was nearly a year ago now, that I arrived back in Sydney after 12 amazing months in South & Central America (which you can read about here). Wow how time flies… It was the adventure to end all adventures and I even now I find it hard to believe the things I saw and places I went. 
Small things take me back there instantly, like the smell of wood smoke on my clothes, my smelly old trainers that I cannot bare to through away, a good glass of Malbec….the list goes on…
When I came across Society Collective bags – I was once more taken off to faraway lands. Specifically to Colombia.
A country of contrasts. Rolling, lush, green coffee growing regions and dry, humid, colonial towns. There was always colour…everywhere…all the time…Colombians know how to add colour to their lives! 
Society Collective has cleverly transferred a little of Colombia right here to Australia. Mochila bags are everywhere…EVERYWHERE in Colombia. They are like little pockets of colour explosion! Society Collective works with 60 female artisans from the Epiyau tribe in Colombia to encourage fair trade practices. By purchasing a Mochila from Society Collective you are directly supporting the Wayuu community and helping to keep the weaving tradition going.
Great idea Society Collective…
I defy you to not want to buy one of these bags!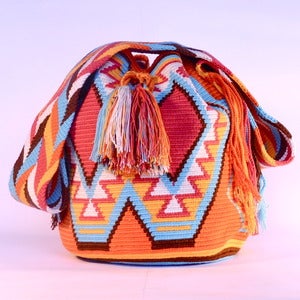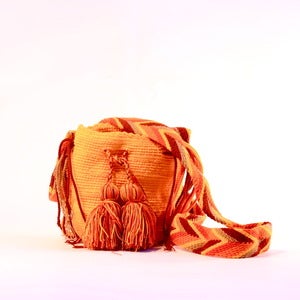 Images from Society Collective